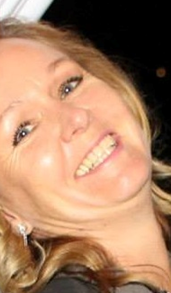 In September 2017, I began the process of changing my name; from Helen Blomfield to Alexandra Peach.
I first experienced passion through music, beginning with guitar and piano in my early years, through to the oboe during university. Teaching music was incredibly fulfilling which I did until the late 90's, when a desire to learn about the body took me over. The kind of information I have access to, through my study with the CHEK Institute, I am sure has positively impacted my health to an extent that even I will never fully know. In January 2006 I listened to my highly regarded teacher Paul Chek say "if you want to collapse your clients' stories, check out The Work of Byron Katie". I only knew to make a note of his words, little did I know that passion number three was just ahead.
As I continued working as a corrective exercise and holistic lifestyle coach in New York (moved there from Sydney Australia), my growth through personal inquiry led me to inviting clients to experience it. Gradually The Work became what I wanted to do most and I enjoyed focusing on becoming certified. In 2011 I was blessed with the invitation to move to Ojia, CA to work for The Institute for The Work, as a full-time facilitator. Following that amazing year, I moved just down the road to Ventura where I support people in The Work.
The concept of sharing with you my experience with this process called The Work, literally leaves me caught in a vacant like trance. It feels too big a thing to describe. Perhaps Katie's expression 'question your thinking – change your world' sums up my experience in The Work. I cannot tell you how many times people and things have not just seemed to be different but they show up actually different. I would swear that it was them that changed and not me, and there in lies the magic.
In the moments where my doing and thinking happen simultaneously, for me are the best!